Watch
I painted this as a special gift to the community.
This is to say thank you for the donations you sent to help my friend during her time of need. I'm going to post a full journal on this later and I'll link it back to here when I do.
Thank you all so very much. The overwhelming amount of generosity you bronies have shown to a pegasister in need when you didn't even know her... has floored me. I have no shame in saying it's brought me to tears many times.
You made a difference for a family in need. You are all good ponies. And this is my way of saying thanks...
Miss Rarity would be proud of you all.
Bravo, Bronies. Bravo.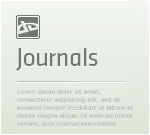 Thank you all so very much!:thumb279097931:

I painted Rarity for all of you who donated to the Rarity Secret Heart Fund to benefit my dear friend :iconcoffinkittie: in a time of need.

Abi's family hit a really bad streak of luck. Her husband had several jobs lie to him and then fire him for no good reason. They have struggled to stay afloat all year, and then here, right at the holidays, they nearly lost everything. They were going to lose their home and because of delays in their pay, they didn't have enough money to even feed themselves, less buy even few small gifts for their two lovely fillies.

Abi even looked for help in the local area and their programs
Rarity and MLP FIM (c) Hasbro and

Art (c) Me
Element of Harmony (tm) Bronies <3